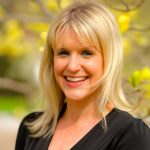 Kim Yawitz is a registered dietitian nutritionist in St. Louis, Missouri.
Since August 2017, she's been working with sports nutrition and weight management clients for a private practice.
Prior to joining a private practice, Kim worked as an inpatient clinical dietitian, developing nutrition care plans for patients with health concerns ranging from autoimmune disease to critical illness.
In addition to her work with clients, Kim is also a CrossFit Level 1 Trainer. She loves weightlifting and trail and obstacle course racing. When she's not writing or seeing clients, you might find her trying to keep up with her three young children.
Learn more about Kim:
Instagram: @kimyawitz_rdn
Website: kimyawitz.com
Articles by this author
Counting weight loss macros has become a popular approach to losing weight, because you can essentially eat what you want – to a degree. In fact, macro counting is sometimes referred to as flexible dieting, or IIFYM ("if it fits your macros"). So, what are macros and should you be counting them if you want to lose weight? This article looks into the role of macros and whether or not keeping track of them is a viable way to lose weight. Click here to subscribe Macronutrients for Weight Loss Macronutrients (macros, for short) include protein, fat, carbohydrates and water. These are nutrients that we need in large amounts for energy (calories) and optimal health. Like calorie counting, macro counting promotes weight loss by creating a calorie deficit. However, it's a bit more complicated because it requires that you hit three[Discover More…]