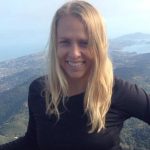 Stephanie is a certified nutrition consultant, writer and editor from the USA.
She graduated from the University of Iowa with degrees in journalism and psychology in 2003, and later studied holistic nutrition at Bauman College in Berkeley, California.
Since 2016, she's been working from her laptop, traveling around the world and writing about food, nutrition and wellness for Diet vs Disease and other health-centered websites and publications.
How does Stephanie make health a priority?
"Happiness and healthiness comes in the balance of simple pleasures. For me, that's a blend of extreme travel and lazy days, fresh greens and pure cacao, uphill hikes and bungee jumps, evocative melodies and provocative sounds, moving, dancing, reading, writing, and rare moments of silence."
Learn more about Steph:
Articles by this author
Colloidal silver has become the next all-natural "cure-all"— even though it was ruled unsafe by the U.S. Food and Drug Administration (FDA) some 20 years ago.
So, why has there been a sudden boost in its popularity, and is it really all that harmful?
Some people claim that colloidal silver can boost the immune system and prevent and treat a range of bacterial, viral and fungal infections and other health maladies.
Others may only know it as the substance that can turn your skin blue.
Here, we look at the history of colloidal silver, its purported benefits and whether or not it's safe and effective to use.