The Diet vs Disease Mission

Most of us feel frustrated and overwhelmed about eating healthy.

We provide cutting-edge guides and simple meal plans for specific medical conditions, so that you can enjoy food without the stress and live your healthiest, happiest life.
All content is researched and written by qualified dietitians and nutritionists, and is completely independent, with no sponsors or affiliations to industry.
---
The Team
Joe Leech, Founder, Dietitian (MSc Nutrition and Dietetics)
Joe is a university-qualified dietitian from Australia.
He graduated with a Bachelor's degree in exercise science, followed by a Master's degree in Nutrition and Dietetics from the University of Wollongong in 2011 (completing his thesis in Finland).
He then worked as a both a clinical and private consulting dietitian for several years, focusing on food intolerance, autoimmune diseases and metabolic health issues.
In 2013 Joe began learning the skill of science communication – specifically nutrition science – as a member of the Australasian Medical Writers Association. He then became the primary contributor to Healthline.com's Authority Nutrition website in 2014, and has been researching and writing articles on nutrition ever since.
Joe also produces all the expert nutrition videos for Healthline.com's Authority Nutrition Youtube channel. He has now made almost 200 videos for Healthline, which have been viewed by over 5 million people.
How does Joe make health a priority?
"I try to cook at home as much as possible, even if it means batch cooking and freezing meals. Just this year I've made going to the gym a priority as I was really slack last year. Aiming to train 4 times per week!"
Learn more about Joe:
Geraldine Van Oord, IBS & FODMAP Dietitian (Monash University Trained)
Geraldine Van Oord is an Accredited Practising Dietitian and Accredited Nutritionist from Australia. She graduated from the University of Wollongong, Australia in 2010 with a Bachelor of Nutrition and Dietetics and first class Honours.
She has since focused on developing an expertise in the area of food intolerance. In 2017, she was the very first Dietitian worldwide to complete Monash University's new IBS and FODMAP training for Health Professionals and went on to become the first Monash University Trained IBS and FODMAP Dietitian.
Geraldine is the co-creator of the online low FODMAP programs available at Diet vs Disease called 'Trust Your Gut' and author of many FODMAP-related articles available on Diet vs Disease and other health and nutrition websites.
She is also the featured Dietitian and FODMAP information reviewer in the book, 'A Busy Mum's Guide to Healthy Eating' by Debbie Bruce, a public speaker on food intolerance, and is the primary shopper and cook for her household who follow a modified FODMAP diet due to food intolerance.
Her mission is to provide nutrition advice and support to families with food intolerance to help them thrive and be healthy on any restricted diet that's medically required.
How does Geraldine make health a priority?
"Planning ahead! I cannot get by in this crazy world without being a little bit organised. That means meal planning, scheduling exercise and sticking to a routine. It doesn't always work but I try my best :)"
Learn more about Geraldine: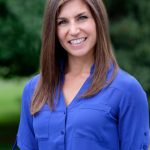 Erin Peisach, Registered Dietitian Nutritionist
Erin Peisach, RDN, CLT, attended the University of Maryland, College Park for her B.S. in Dietetics. Thereafter, she completed her clinically-based dietetic internship at Johns Hopkins Bayview Medical Center. 
She is the owner of Nutrition by Erin, a San Diego-based virtual nutrition private practice specializing in gastrointestinal disorders. 
How does Erin make health a priority?
"Living in sunny San Diego, California, it's a no-brainer staying healthy and happy! With yoga, rock climbing, hiking and regular beach days with great friends, there's no room to complain. I love cooking and trying new, healthy recipes, incorporating as many plants in my diet as I can fit. But, the real secret to good health and happiness is sound sleep."
Learn more about Erin: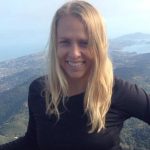 Stephanie Garr, Certified Nutrition Consultant, Chief Editor
Stephanie is a certified nutrition consultant, writer and editor from the USA.
She graduated from the University of Iowa with degrees in journalism and psychology in 2003, and later studied holistic nutrition at Bauman College in Berkeley, California.
Since 2016, she's been working from her laptop, traveling around the world and writing about food, nutrition and wellness for Diet vs Disease and other health-centered websites and publications.
How does Stephanie make health a priority?
"Happiness and healthiness comes in the balance of simple pleasures. For me, that's a blend of extreme travel and lazy days, fresh greens and pure cacao, uphill hikes and bungee jumps, evocative melodies and provocative sounds, moving, dancing, reading, writing, and rare moments of silence."
Learn more about Stephanie:
Kimberly Yawitz, Registered Dietitian
Kim Yawitz is a registered dietitian nutritionist in St. Louis, Missouri.
Since August 2017, she's been working with sports nutrition and weight management clients for a private practice.
Prior to joining a private practice, Kim worked as an inpatient clinical dietitian, developing nutrition care plans for patients with health concerns ranging from autoimmune disease to critical illness.
In addition to her work with clients, Kim is also a CrossFit Level 1 Trainer. She loves weightlifting and trail and obstacle course racing. When she's not writing or seeing clients, you might find her trying to keep up with her three young children.
Learn more about Kim: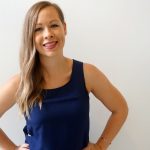 Eleise Britt, Nutritionist (MHumNutr)
Eleise is a university qualified Nutritionist form Melbourne, Australia.
After studying a Bachelor of Health Science (Paramedics), she later went on to follow her passion for nutrition science and completed a Master of Human Nutrition at Deakin University. While living abroad in Vietnam she completed an internship at the Ho Chi Minh Nutrition Centre.
Since 2015 she has been working as a health and nutrition writer, copy and content creator and consultant to corporate businesses and food industry organisations. Aspiring scientist also a recent addition to this list.
Since relocating back to Melbourne she has decide to take her love for science communication to the next level and is currently completing a Bachelor of Science majoring in Genomics and Cell Biology.
How does Eleise make health a priority?
"I'm happiest when I'm traveling to new places, exploring foreign supermarkets and eating exciting food. Yoga, running and snow skiing are my top picks for staying active."
Learn more about Eleise: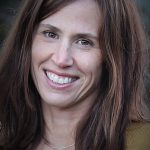 Christine Sexton, MPH, Registered Dietitian
Christine is a Registered Dietitian who writes evidence-based articles about nutrition and health.
She earned a Master of Public Health degree in Nutrition, summa cum laude, from the University of Minnesota, and attended culinary school in Chicago. Christine passionately promotes healthy active lifestyles for disease prevention, with a focus on plant-based eating.
How does Christine make health a priority?
She stays healthy and happy by trail-running, practicing yoga, and growing nutritious food for her family.
---
Can We End Hunger? My Trip to Uganda with The Hunger Project
I recently travelled to Uganda with The Hunger Project.
The idea was to observe how donators' money is spent, and to speak with those on the ground who are making things happen.
My goal was not only to share their stories, but to do it in a fun and entertaining way (ie it's NOT boring!)
I hope you enjoy my debut short-film, please let me know what you thought about it.
For the record, 5% of ad revenue on DietvsDisease.org is donated to help end world hunger through The Hunger Project.
So by reading this website, you've already supported the cause… thankyou!