The Diet vs Disease Mission

Most of us feel overwhelmed when it comes to healthy eating, especially if we have a food intolerance or medical issue.

At Diet vs Disease we provide individualized guidance and simple meal plans so that you can enjoy food without the stress, and live your healthiest, happiest life.
---
The Team
Joe Leech, Founder, Dietitian (MSc Nutrition and Dietetics)
Joe is a university-qualified dietitian from Australia.
He graduated with a Bachelor's degree in exercise science, followed by a Master's degree in Nutrition and Dietetics from the University of Wollongong in 2011 (completing his thesis in Finland).
He then worked as a both a clinical and private consulting dietitian for several years, focusing on food intolerance, autoimmune diseases and metabolic health issues.
In 2013, Joe began learning the skill of science communication – specifically nutrition science – as a member of the Australasian Medical Writers Association. He then became the primary contributor to Healthline.com's Authority Nutrition website in 2014, and has been researching and writing articles on nutrition ever since.
In 2019, Joe founded the Diet vs Disease online consulting service, focusing on treating clients with digestive diseases and disorders. Over the past three years the team of consultants has now grown to 12!
How does Joe make health a priority?
"I try to cook at home as much as possible, even if it means batch cooking and freezing meals. Just this year I've made going to the gym a priority as I was really slack last year. Aiming to train 4 times per week!"
Learn more about Joe:
Tim Matthews, IBS & FODMAP Dietitian (Monash University Trained)
Hi, I'm Tim.
I'm a Monash certified FODMAP diet Dietitian (BNutrDiet) in QLD, Australia.
How does Tim make health a priority?
"I make health a priority by ensuring I make time for resistance training, hiking/camping with friends, mountain biking, walking my dog and eating a healthy diet. I live and practice by the maxim 'there's no such thing as unhealthy food, only unhealthy diets'."
Taylor Hanna, IBS & FODMAP Dietitian (Monash University Trained)
Hola, I'm Taylor from Alberta Canada.
I am a MONASH certified FODMAP Registered Dietitian and Certified Diabetes Educator.
As someone who always loves to learn, I'm more recently working on completing a Masters in Adult Health Education.
How does Taylor make health a priority?
"I make health a priority by finding the activities I love and enjoy while being surrounded by the people that support me and challenge me to grow. That way health never feels like a chore but instead a lifestyle that I LOVE! I enjoy growing vegetables and herbs, trialling new recipes with friends and family, yoga, biking, hiking, and hockey!"
Nicholas Needs, IBS & FODMAP Dietitian (Monash University Trained)
Hi I'm Nicholas from Australia.
I studied my Bachelor in Exercise and Sport Science and my Masters in Nutrition and Dietetics.
How does Nicholas make health a priority?
"I like to make health a priority by exercising my body and mind first thing in the morning and by making sure there's always new recipes with plenty of colour to keep my food creative. I believe that there's more to being healthy than what you eat, so my goal as a Dietitian is to make sure that the food fits  into the happiest and healthiest lifestyle you want to live."
Rachel Manthey, Functional Dietitian
I've been practicing nutrition for over a decade with background in culinary nutrition and most recently trained at Cleveland Clinic Center for Functional Medicine.
There I specialized in gastrointestinal disorders and balancing the microbiome. I work with clients with the guiding principle of utilizing food as medicine.
How does Rachel make health a priority?
I make health a priority by spending a lot of time outdoors running and hiking with my very active Labrador Retriever. We love exploring new trails! I also truly believe that when it comes to food, quality is what matters most so I often look to include as many whole foods, or foods with the most simple ingredients as possible!
Erin O'Neill, Accredited Practising Dietitian
I've been an Accredited Practising Dietitian for 18 years and I obtained my BHlthSc from QUT in Queensland, Australia.
I also hold a Certificate in Paediatric Nutrition and Dietetics from the Royal Children's Hospital in Melbourne.
How does Erin make health a priority?
I make health a priority by spending a lot of time outdoors with my very active family. I also LOVE gardening and my level of housework shows it! I'd be lost without my weekly PT and pilates sessions as it's my time to do something for me. I'm passionate about guiding and supporting other busy mums to find food freedom and body love.
Ryanne Lachman, Functional Dietitian
Ryanne is a Registered and Licensed Dietitian residing in the US State of Ohio with her husband Brian, daughter Avery, and her two unofficial work-from-home puppy co-workers, Bella and Bowie.
Ryanne has been an RD for seven years, and spent the past four training at the Cleveland Clinic Center for Functional Medicine. There she helped thousands of patients tackle their gut health challenges using food as medicine. As a self-proclaimed nerd, she just loves to learn. By the years end, she will have a Masters Degree in Human Nutrition and Functional Medicine and will be Board Certified in Integrative and Functional Nutrition. She just can't wait to share all the great things she has learned with you!
How does Ryanne make health a priority?
In her free time, Ryanne enjoys to competitive sail, test new recipes, read books in the sun, and go on adventures with her husband and bubbly 2-year-old daughter.
Ryanne can be described as:
Motivating and encouraging
Compassionate
Intuitive
Nerdy, and a great teacher!
Emily Gabel, IBS & FODMAP Dietitian (Monash University Trained)
I earned my Bachelor's Degree in Nutrition and Dietetics from Miami University, prior to my most recent training through Ohio State University's Human Nutrition Dietetic Internship. I have now also completed the Monash University FODMAP training.
How does Emily make health a priority?
I make health a priority by using my love to cook as a way to provide myself with healthy meals each day. Whether it's a creative, homemade meal or repurposing leftovers for some variety, I always make sure to incorporate energizing, healthful food into my day. I also prioritize health by never depriving myself of sufficient sleep!
Beth Sands, Nutritionist
Hi, I'm Beth from Melbourne, Australia.
After many years of working in finance I decided to do a complete career 180 and learn about all things health and nutrition!
I graduated from Deakin University with a degree in Food and Nutrition Science in 2017.
How does Beth make health a priority?
"I make health a priority by getting a good balance among the things that bring me joy. I love food, my friendships, laughter, sunshine, nature, travel, and learning. Nothing makes me happier than bringing people that I love together around some delicious fresh food on a beautiful day."
Aimee Schrank, Mindset and Wellbeing Coach
Aimee Schrank is a certified master coach through the International Association of Wellness Professionals.
She also holds a BA in psychology, and a Masters Degree in Education.
How does Aimee make health a priority?
"Aimee makes health a priority by investing in her wellbeing on the daily. She chooses to nourish her body, mind and soul through wholefoods and a consistent variety of exercise including walking, yoga, running, hiking, snowshoeing, paddleboarding. She enjoys meditation and immersing herself in literature that teaches her tools to stay aligned, focused, and in a state of ease and flow."
Jay Hayes, Mindset and Wellbeing Coach
Hi, I'm Jay from QLD, Australia. I am an AASW accredited Social Worker with an undergraduate degree in Arts (Psychology).
More recently I completed a Diploma of Clinical Hypnotherapy and applied Psychotherapy.
How does Jay make health a priority?
"Health to me means looking after myself holistically – mind and body. I eat a balanced diet and love to keep exercise fun – so you'll find me riding my bike or hiking with friends. I feel my best when I meditate daily, hold true to my boundaries and practise self-care and self-compassion".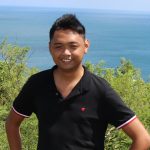 Chad Godoy, Content Management
Chad helps us with content management, design work and social media management.
He has a mechanical engineering degree from Don Bosco Tech.
How does Chad make health a priority?
He grows his own produce on the farm. He is also learning a lot about nutrition now that he works with Diet vs Disease.