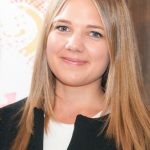 Harriet is an award-winning Dietitian who is registered with the British Dietetic Association (BDA) and Health and Care Professions Council (HCPC). She runs her own business, 'Surrey Dietitian', which provides private dietetic consultations and consultancy services (PR & Media and Health Writing).
As a Health Writer, Harriet has over five years of experience writing for consumer, industry and national media. Harriet was a columnist for the Complete Nutrition Magazine for two years, for which she delivered nutrition-related articles to a readership of 13,000 healthcare professionals. She was recently awarded the Complete Nutrition Magazine 'Writer of the Year' award for 2018.
Through her own personal experience, Harriet has a special interest in chronic illnesses including chronic fatigue syndrome and fibromyalgia. Her mission is to show people that it is possible to eat well with long-term conditions and that quick fixes don't work!
How does Harriet make health a priority?
I try to do something that I enjoy everyday, even when work is super busy. I'm a firm believer in finding a good work-life balance. During my down time, you'll find me swimming, singing in a choir or enjoying good food with good friends!
Learn more about Harriet:
Twitter: @surreydietitian
Instagram: @surreydietitian
Website: SurreyDietitian.co.uk
Articles by this author
Eating a high-fiber diet has numerous benefits, from promoting good digestive health to preventing a wide range of gastrointestinal and chronic diseases.
But most people don't eat enough fiber.
This article will discuss what fiber is, why it's good for us and what the best foods are for a high-fiber diet.