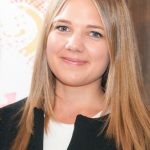 Harriet is an award-winning Dietitian who is registered with the British Dietetic Association (BDA) and Health and Care Professions Council (HCPC). She runs her own business, 'Surrey Dietitian', which provides private dietetic consultations and consultancy services (PR & Media and Health Writing).
As a Health Writer, Harriet has over five years of experience writing for consumer, industry and national media. Harriet was a columnist for the Complete Nutrition Magazine for two years, for which she delivered nutrition-related articles to a readership of 13,000 healthcare professionals. She was recently awarded the Complete Nutrition Magazine 'Writer of the Year' award for 2018.
Through her own personal experience, Harriet has a special interest in chronic illnesses including chronic fatigue syndrome and fibromyalgia. Her mission is to show people that it is possible to eat well with long-term conditions and that quick fixes don't work!
How does Harriet make health a priority?
I try to do something that I enjoy everyday, even when work is super busy. I'm a firm believer in finding a good work-life balance. During my down time, you'll find me swimming, singing in a choir or enjoying good food with good friends!
Learn more about Harriet:
Articles by this author
Weight loss teas have become increasingly common as a way to quickly and easily lose weight.
One of these products, Iaso Tea, claims to support instant weight loss through intestinal cleansing.
Some customers report impressive results, but how valid are these reviews?
Here, we compare Iaso Tea's promises to scientific evidence to see if the product is as good as it claims.
The diet and weight loss industry is worth over $70 billion, because dieters want to see results as fast as possible.
Meal replacement shakes are especially popular because they offer a convenient way to have a low-calorie meal on-the-go.
Here we present an objective scientific review to see if one of the top-selling brands—310 shakes—are really as good as they claim to be.
The probiotic industry is booming.
Perfect Biotics are just one of the many probiotic supplements available to purchase.
Their range includes products which are said to benefit digestive health, immunity and weight loss.
Are Perfect Biotics really that perfect?
Do they live up to their bold health claims?
This article is a science-based review.