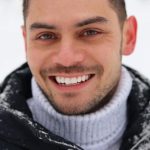 Joe Leech is a university-qualified dietitian from Australia.
He graduated with a Bachelor's degree in exercise science, followed by a Master's degree in Nutrition and Dietetics from the University of Wollongong in 2011 (completing his thesis in Finland).
He then worked as a both a clinical and private consulting dietitian for several years, focusing on food intolerance, autoimmune diseases and metabolic health issues.
In 2013 he began learning the skill of science communication - specifically nutrition science - as a member of the Australasian Medical Writers Association. He then became the primary contributor to Healthline's Authority Nutrition website in 2014, and has been researching and writing articles on nutrition ever since.
Joe also creates expert nutrition videos, and has now created almost 200 videos for Healthline's Authority Nutrition Youtube channel, which have been viewed by over 5 million people.
How does Joe make health a priority?
"I try to cook at home as much as possible, even if it means batch cooking and freezing meals. Just this year I've made going to the gym a priority as I was really slack last year. Aiming to train 4 times per week!"
Learn more about Joe:
Articles by this author
Are you running out of ideas for some tasty low calorie meals which are easy to prepare?
If you are trying to lose weight, having a variety of simple recipes on hand that you are happy to eat will make a big difference to your efforts.
I've rounded up 55 delicious low calorie recipes to help keep you motivated.
Recipes are no more than 500 calories a serve, which will fit in nicely to your daily plan if you are sticking to a 1,500 calorie diet plan.
Click the recipe photo or name for the full instructions and more photos.