Leptigen is one of numerous diet pills on the market that claim to make weight loss quick and easy.
But most of these supplements only result in a skinnier wallet.
So is Leptigen, the latest popular pill on the market, any different?
This article looks at the weight loss supplement Leptigen to see if it lives up to all its big promises.
What is Leptigen?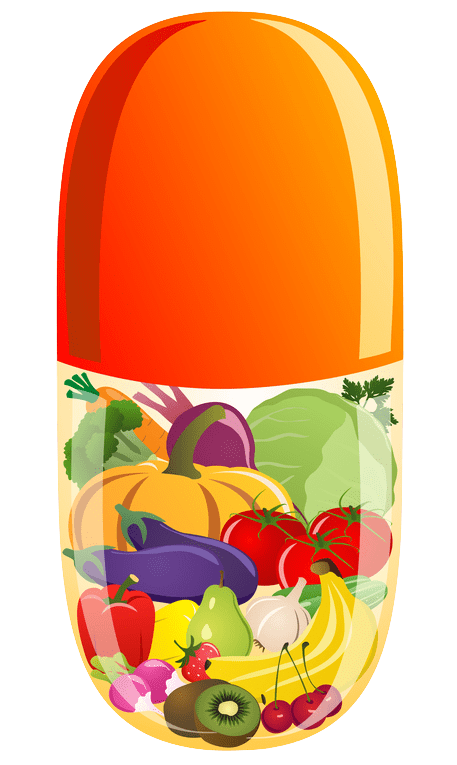 Leptigen is a weight loss supplement that claims to boost metabolism and promote fat-burning and weight loss.
Leptigen markets itself as the "highest potency weight loss supplement". It contains a proprietary mix of ingredients that have been, individually, shown to promote weight loss.
It claims to:
Help decrease weight loss plateaus
Reduce appetite
Boost energy
Support healthy blood sugar and cholesterol levels
Be easily absorbed for maximum results.
They recommend you take 2 capsules per day, at least 30 minutes before breakfast and lunch.
Leptigen is made by an American company called Green Bracket, LLC, the owners of Dietspotlight.com. Leptigen is also sold under the name Burn TS and Dietspotlight Burn.
Dietspotlight produces another product called Leptigen Cleanse and Detox, but this article will focus on the more popular Leptigen Weight Control Formula.
Summary: Leptigen is a diet pill that claims to promote weight loss by boosting metabolism, burning fat and reducing appetite. This is also sold under the names Burn TS and Dietspotlight Burn.
Leptigen Ingredients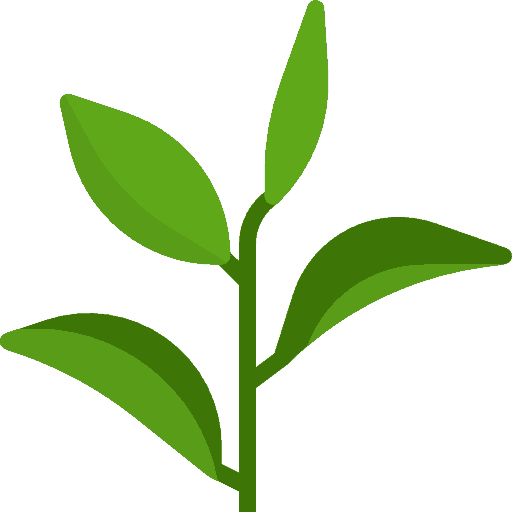 Leptigen is sold as a 1-month supply of 60 capsules, and contains the following ingredients:
Meratrim (400mg): a blend of the herbs Sphaeranthus Indicus and Garcinia Mangostana (aka mangosteen)
Green Tea Extract (200mg): a concentrated form of green tea
ChromeMate (100mg): the mineral chromium bound with niacin (vitamin B3), which creates chromium polynicotinate
Caffeine (75mg): a natural stimulant that is found in coffee, tea and cacao plants
We'll discuss exactly what each of these ingredients can do for weight loss below.
Each capsule also contains fillers and anti-caking agents including gelatin, cellulose, silicon dioxide and magnesium stearate.
Summary: The main ingredients in Leptigen include a blend of herbs called Meratrim, a combination of chromium and niacin called ChromeMate, green tea extract and caffeine.
Does Leptigen Work?
No research has specifically examined Leptigen, but studies have looked into the individual ingredients that it contains.
Here's a look at the evidence behind each of its four active ingredients.
Meratrim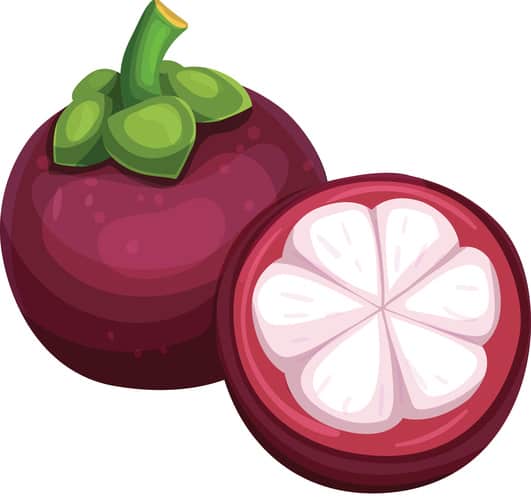 Meratrim is a blend of two herbs, a flower called Sphaeranthus indicus and a fruit called Garcinia mangostana.
Sphaeranthus indicus has been used in traditional Indian medicine. It's thought to be anti-inflammatory and may be good for reducing blood sugar levels. However, little research has been done to back this up.
Garcinia mangostana comes from Southeast Asia and has been used in traditional medicine in a similar way to sphaeranthus indicus. It's also been linked to weight loss, but only in a lab setting (1).
Two seperate two-month trials examining the effectiveness of Meratrim showed promising findings including (2, 3):
Reduction in weight by 3.74 and 5.2 kg
Reduction in waist circumference by 5.44 and 11.9 cm
Increase in a hormone called adiponectin, which is linked to fat-burning
A four-month-long trial also showed that Meratrim led to a weight loss average of 4 kg, as well as reduced cholesterol (4).
There doesn't appear to be any longer-term trials investigating Meratrim at this time.
Green Tea Extract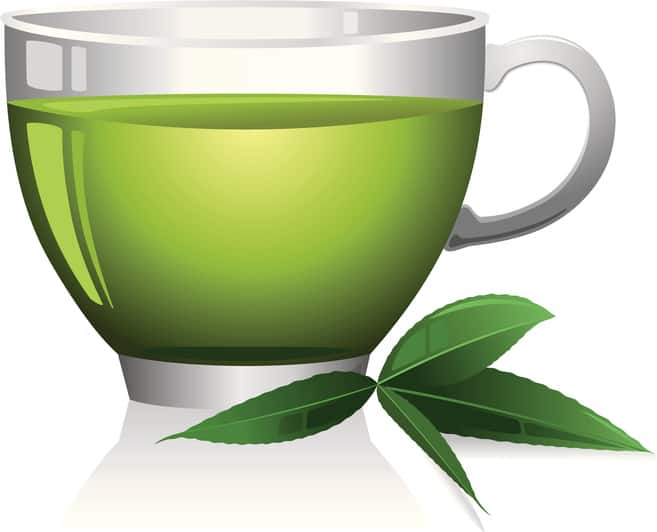 One capsule of this concentrated form of green tea can contain the same amount of ingredients as one cup of green tea.
Polyphenols found in green tea (like catechins, flavonoids, tannins and theaflavins) are thought to promote health by acting as antioxidants (5).
However, not much research has been carried out in humans, so it isn't clear how direct these benefits may be (6).
Studies have shown small amounts of weight loss when using green tea extract, but only when it also contains caffeine (7).
A review looking over several studies on green tea extract found that it only causes a small and insignificant amount of weight loss (8).
ChromeMate
ChromeMate is made from niacin (vitamin B3) that has been bound with the mineral chromium.
Chromium has been found to lower blood sugar, particularly in those with diabetes (9, 10).
Some forms of chromium have also been found to reduce appetite and food cravings, but there is no evidence that this promotes significant weight loss (11, 12).
A study examining the effects of ChromeMate and two other weight loss supplements, found that BMI reduced by 6.1% after 8 weeks in a group of 60 moderately obese adults. But this study didn't look at the effects of ChromeMate by itself (13).
Another study that gave niacin-bound chromium to 20 overweight women found no overall improvement in weight or fat loss (14).
Caffeine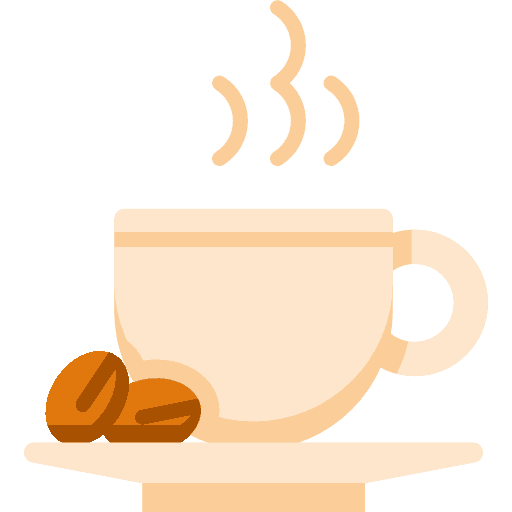 Caffeine can increase energy levels and alertness (15).
Some studies have found that it can also boost weight loss and fat loss. This may be because it increases heart rate and metabolism, which causes the body to burn calories faster (16, 17, 18).
However, one study found that long-term weight loss associated with caffeine intake is less than one pound (0.41 – 0.43 kg)—over 12 years (19).
Summary: No research has tested the effectiveness of Leptigen itself, but its individual ingredients have been studies. Short-term studies have found that Meratrim may boost weight loss and reduce cholesterol. There is no good evidence that ChromeMate or green tea extract significantly promotes weight loss, but the chromium in ChromeMate may reduce blood sugar levels. Caffeine can increase energy levels and may slightly boost metabolism, but this is unlikely to cause much weight loss in the long-term.
Leptigen Side Effects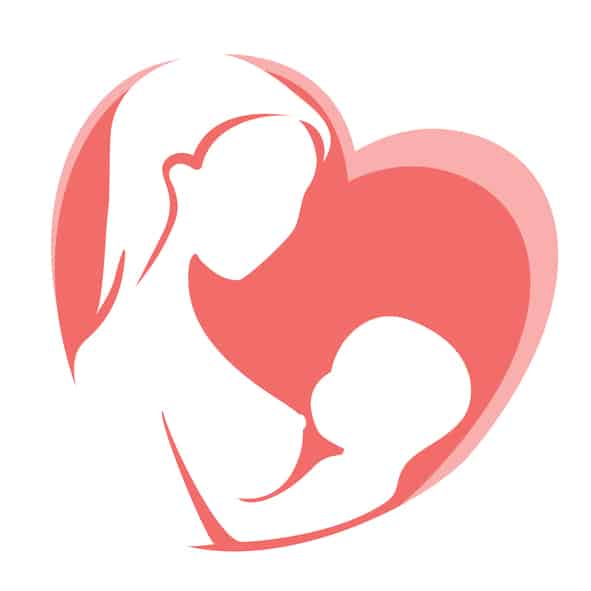 The manufacturers state that Leptigen is not recommended for anybody under 18, and list "mild headaches and/or increased heart rate" as its main side-effects.
They also advise you to speak to your doctor before trying Leptigen if you are:
Taking medication
Breastfeeding
Sensitive to caffeine.
Reviews from customers online have also mentioned side effects like an increase in blood pressure, heartburn and cold sweats.
Safety of Meratrim and ChromeMate
Two of Leptigen's main ingredients appear to be safe to use in the amounts contained in the pill.
Safety tests have concluded that Meratrim is safe to consume in higher amounts than those found in Leptigen (400 mg) (2, 20).
Similar compounds to ChromeMate have also been tested and deemed safe for use (21).
However, since the chromium in ChromeMate has been found to lower blood sugar, people with diabetes should speak with their doctor before trying Leptigen (9).
Safety of Caffeine and Green Tea Extract
Leptigen's other two main ingredients may present a few more side effects.
In fact, when taking it, the company advises that you don't consume caffeine from any other source, including coffee, tea, soda, other dietary supplements or medications containing caffeine.
Overall, the supplement contains about 100 mg of caffeine, from both the added caffeine and the natural caffeine present in green tea extract. This is roughly the amount of caffeine you would get in one cup of brewed coffee, which is perfectly safe for most people.
However, caffeine can cause some side effects in certain people, like (22):
Headaches
Sleep disturbance
Anxiety
Increased blood pressure
Increased heart rate
Also, a review on green tea extract for weight loss identified that the reported side effects were mainly mild to moderate, such as diarrhea, bloating and nausea (8).
Summary: Leptigen and its ingredients appear to be safe for most adults to use. But you should speak to your doctor before trying this supplement, especially if you have any medical conditions, take medication, are sensitive to caffeine, or if you are pregnant or breastfeeding.
Leptigen Reviews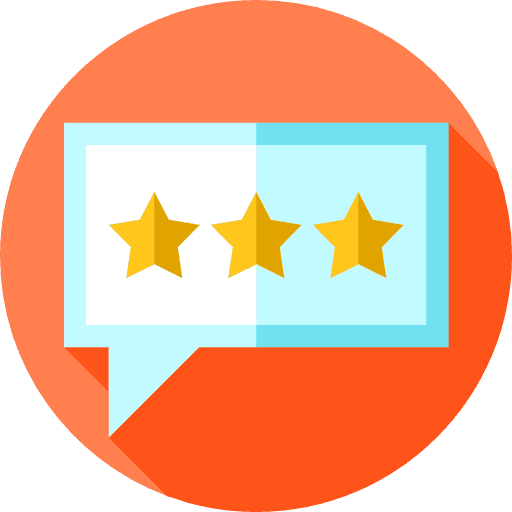 Leptigen and its rebranded versions (Burn TS and Dietspotlight Burn) are sold for different prices on various websites, including Amazon ($58-$189) and BurnTS.com ($47.95-$59.95).
There are currently 91 complaints in the Better Business Bureau (BBB) about Leptigen, and they don't yet have a BBB rating.
Many of the complaints are about the free trial, which automatically enrolls you in a monthly subscription that can be difficult to cancel.
The average product rating on Amazon ranges from 2-3 out of 5 stars for the various versions of Leptigen.
Positive reviewers have reported Leptigen's noticeable effect on weight loss:
"This does exactly what it says it does. I recommend to anybody that is trying to lose a few pounds to kick-start their diet. It's a little pricey but worth it."
"Lost 10 pounds in a month. No terrible side effects. Was too expensive to buy more though."
"It definitely has helped. I also did the work making sure to walk every night and eat healthy. I just think that it helped it along faster."
The negative reviewers believe Leptigen is a waste of money:
"PLACEBO! Does not work!"
"This product does not work!! I took it for several weeks… I did not lose a pound. It's too expensive and it does not work."
"TOTAL RIP OFF! DIDN'T EVEN LOSE ONE POUND. WHAT A GIMMICK. DON'T WASTE YOUR MONEY ON THIS PRODUCT."
Summary: There are mixed online reviews about Leptigen, and it doesn't have a high customer rating overall. There have also been many complaints about its free trial, which automatically signs you up to a monthly subscription.
Is It Worth Trying Leptigen?
Leptigen claims to promote weight loss by boosting metabolism, reducing appetite and burning fat.
There is some evidence that the main ingredient it contains (Meratrim) might boost weight loss in the short-term, but it's not yet known if these effects will last long-term.
Considering the only ingredient proven to have fat-burning effects is caffeine (short-term), it seems highly unlikely.
Leptigen seems safe for most adults to use, though you should consult your doctor first if you are pregnant or breastfeeding, have any medical conditions, or take medication.
Similar to other weight loss products like Lipozene, the Thrive Patch and Plexus products, customer reviews on Leptigen's effectiveness are mixed, and many complain of its high price tag.
Ultimately, weight loss comes down to consistently consuming fewer calories than you use… there are no shortcuts.
This means Leptigen is an unnecessary product that could set you back up to $720 per year!