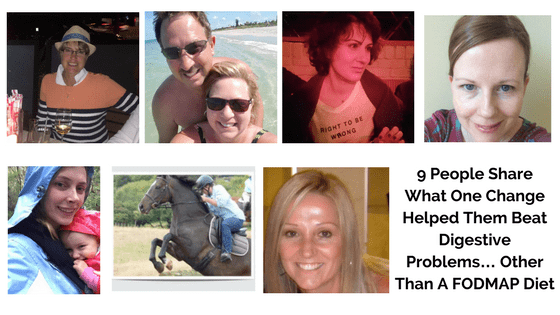 Ongoing digestive problems are actually really common.
For most people they are caused by irritable bowel syndrome (IBS) or inflammatory bowel disease (IBD).
Cutting down on FODMAPs is often the go-to treatment, followed by strategically reintroducing them. However, it's not the only solution.
Nine past sufferers have kindly shared what one change helped them to overcome digestive problems, other than the low FODMAP diet.
Let's hear from them now… [Discover More…]