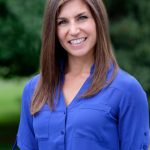 Erin Peisach, RDN, CLT attended the University of Maryland, College Park for her Bachelor's degree in Dietetics. Thereafter, she completed her clinically-based dietetic internship at Johns Hopkins Bayview Medical Center. 
She is the owner of Nutrition by Erin, a San Diego-based virtual nutrition private practice specializing in gastrointestinal disorders. 
How does Erin make health a priority?
"Living in sunny San Diego, California, it's a no-brainer staying healthy and happy! With yoga, rock climbing, hiking and regular beach days with great friends, there's no room to complain. I love cooking and trying new, healthy recipes, incorporating as many plants in my diet as I can fit. But, the real secret to good health and happiness is sound sleep."
Learn more about Erin:
Articles by this author
[Last updated 14th August, 2018]
A fecal microbiota transplant (FMT) is a procedure where fecal matter, or stool, is collected from a healthy donor and transplanted to a recipient.
Its purpose is to replace good bacteria in the colon and help restore the individual back to good health.
While it may sound like an extreme approach, FMT can provide astonishing results when used appropriately.
This article reviews how FMT works, the risks involved, and who may benefit. You'll also learn about the future applications of this intriguing therapy.[Discover More…]