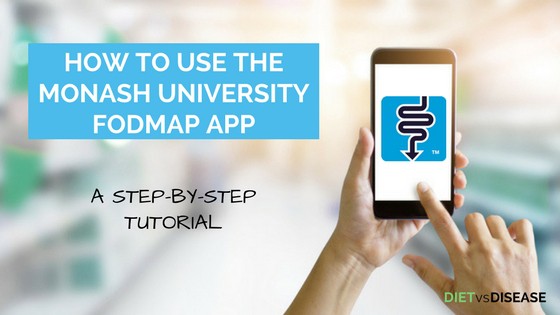 [Last updated 14th August, 2018]
FODMAPs and the low FODMAP diet was discovered by researchers at Monash University.
Monash have since released a FODMAPs phone app, which many now consider an essential resource.
It contains the most comprehensive database of FODMAP-tested foods available (known as the Food Guide), as well as low FODMAP recipes, certified foods and other features.
This article walks you through how to use the Food Guide in the Monash University FODMAP Diet app. We've also highlighted some buggy features you need to be aware of.