[Last updated 7th March, 2023]
Different occasions call for different snacks.
However, on a low FODMAP diet it can be very tricky to know what's a safe option… Fear not!
I've compiled a giant list of 77 easy low FODMAP snacks divided into different categories, so you don't have to miss out.
This list includes naturally low FODMAP foods, certified low FODMAP snack products and snack recipes for any occasion.
No Prep, Portable Low FODMAP Snacks
These low FODMAP snacks require no preparation and are transport-friendly.
They won't perish in your handbag or on long road trips in the car. Grab and go!
Low FODMAP Work Snacks
These snacks provide you with protein to keep you full and satisfied and some carbs to give you the energy to concentrate and get through your work day.
Low FODMAP Lunchbox-Friendly Snacks
Low FODMAP snack ideas that won't be returned at the end of the school day!
Low FODMAP Comfort Snacks
These snacks are perfect for adding a bit of extra fun to your diet.
Just remember they should be occasional snacks only.
Low FODMAP Party Snacks
These tummy friendly low FODMAP snacks won't dampen your social life like your digestive issues may have done in the past.
Would you like a full list of foods you can safely eat on a low FODMAP diet?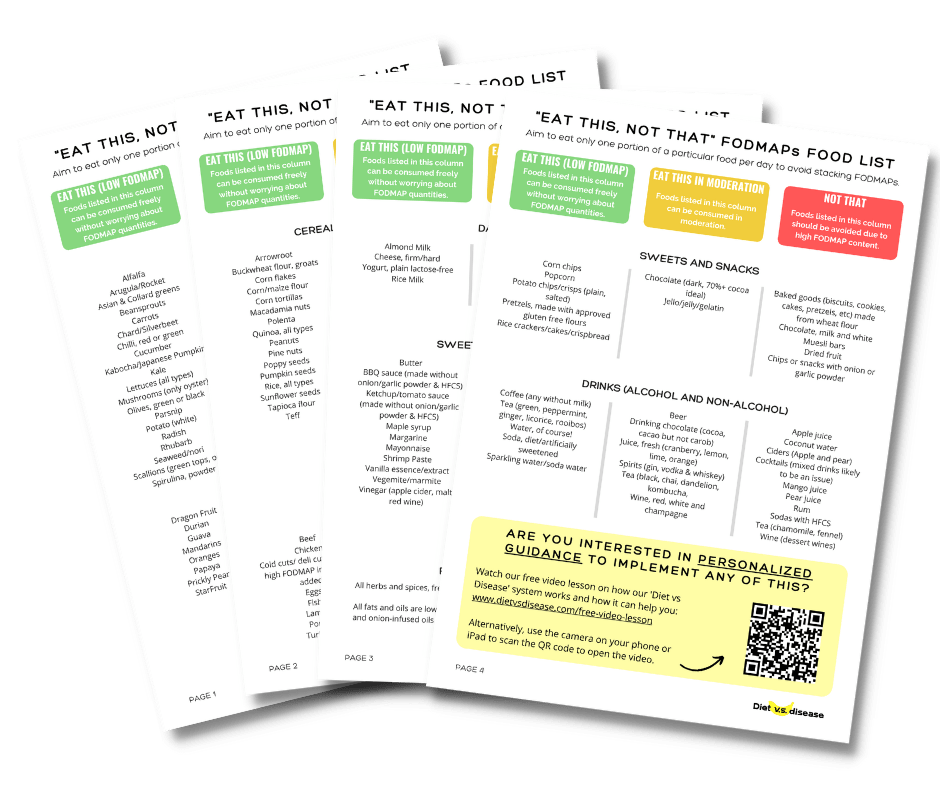 Tap the blue button below to download our "Eat This, Not That" list as well as additional resources for IBS and digestive issues (it's free!)