[Last updated 7th March, 2023]
Looking for some delicious low FODMAP dinner ideas?
We've rounded up 30 tasty low FODMAP dinner recipes to keep your tummy settled and your taste buds happy.
Recipes are categorized under chicken, beef, lamb, pork, fish and seafood, and vegetarian recipes.
Click the recipe picture or name for the full recipe ingredients and method.
Chicken Recipes
Good old comfort food perfect for the cooler weather. This low FODMAP recipe will become a family favourite for sure.
Packed full of flavour but not too much heat. Pairs well with seasonal veggies.
A simple low FODMAP dinner recipe.
An impressive one-pan meal that you can prep in less time than it takes for the oven to preheat!
A delicious risotto recipe that makes leftovers you can turn into arancini balls to enjoy another day, yum!
Beef Recipes
A family favourite that can be made in a regular version as well as a dairy free version.
Comfort on a cold winter's day, packed full of flavour.
A super easy, basic recipe that can feed a crowd and even have leftovers for sandwiches the following day.
Even when you feel like you don't have time to cook, you'll have time to make this meatloaf. Quick and easy, perfect to feed a family.
Comfort food that's easy to throw together at the last minute. Serve with a side of low FODMAP veggies.
Lamb Recipes
A warm and comforting slow cooker stew that's perfect for winter.
Would you like more information on how to start a low FODMAP diet?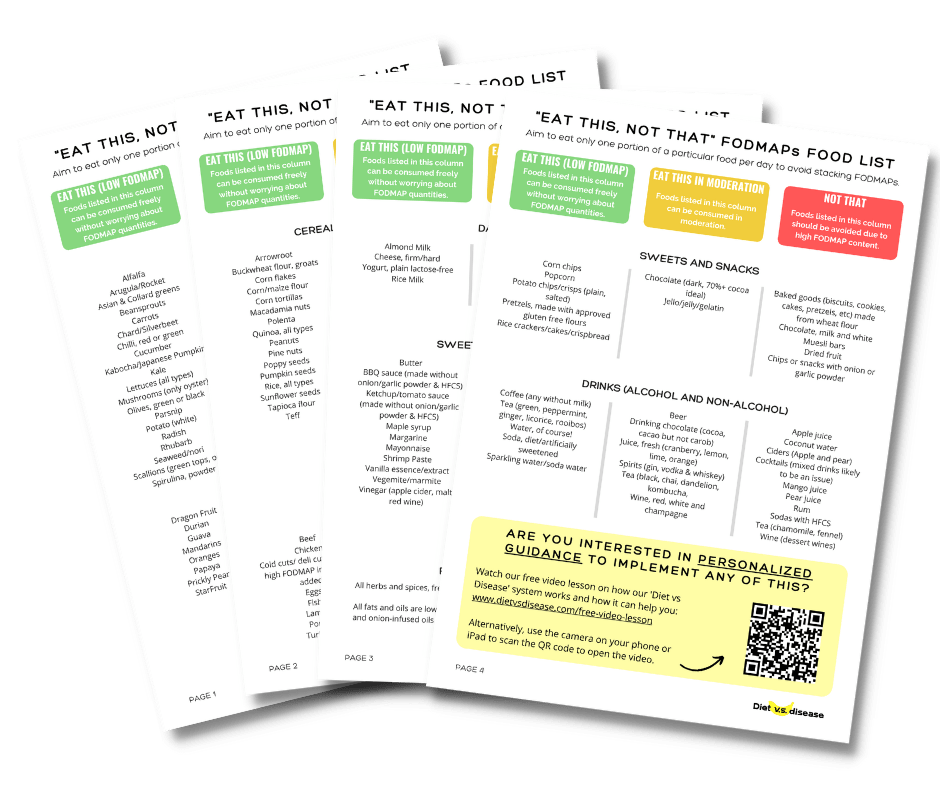 Tap the blue button below to download our "Eat This, Not That" list as well as additional resources for IBS and digestive issues (it's free!)

A gorgeous, easy dish boasting North African flavors.
Call these lamb wraps, lamb souvlakis or lamb kebabs or just call them delicious!

Aussie flavour inspired BBQ lamb that's easy to make and delicious to eat.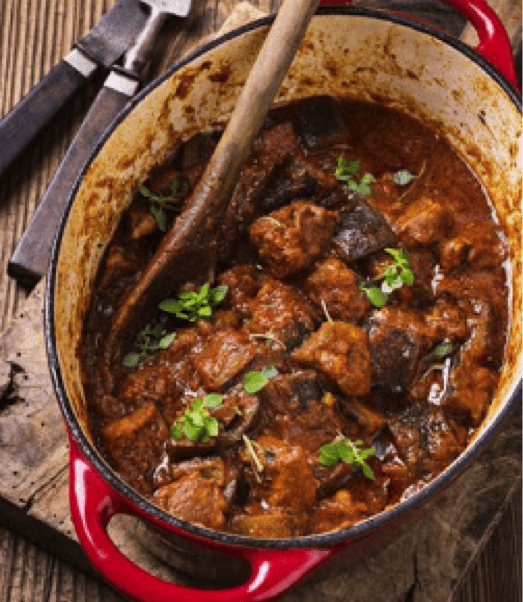 Out at work or school all day? Pop the ingredients in the slow cooker then set and forget!
Pork Recipes
This recipe takes a little more time and effort, but they're definitely worth the wait.
A quick to prepare, mid-week meal.
A quick and easy low FODMAP pork dish
This dish tastes just like take out, but made at home and tummy friendly.
A tasty risotto dish that can be made in the oven, pressure cooker or stove top. Leftovers can be used to make aranchini balls. Deliciousness twice over!
Fish Recipes
An easy maple and soy marinade that makes this dish sticky, sweet and delicious.
Need dinner fast? This recipe can be on the table in as little as 20 minutes!
Need dinner fast? This recipe can be on the table in as little as 20 minutes!
One of the easiest ways to cook salmon at home.
Fish tacos without the onion and garlic, but all of the flavor.
Vegetarian Recipes
Sweet, sticky, melt-in-your-mouth roast vegetables.
Perfect comfort food for vegans.
A bowl of incredible flavors and textures – spicy, sweet and crunchy. Definitely a dish to try.
A delicious way to include more plant foods in your diet, inspired by Japanese flavors.
Little puffs of herbacious goodness with a golden crust.
Low FODMAP Dinner Recipes Sorted… What Next?
We have a over 70 low FODMAP snack and dessert options here.
If you're new to eliminating FODMAPs, I strongly recommend you read this guide.
If you are ready to move onto the reintroduction phase, read this guide.
Would you like more information on how to start a low FODMAP diet?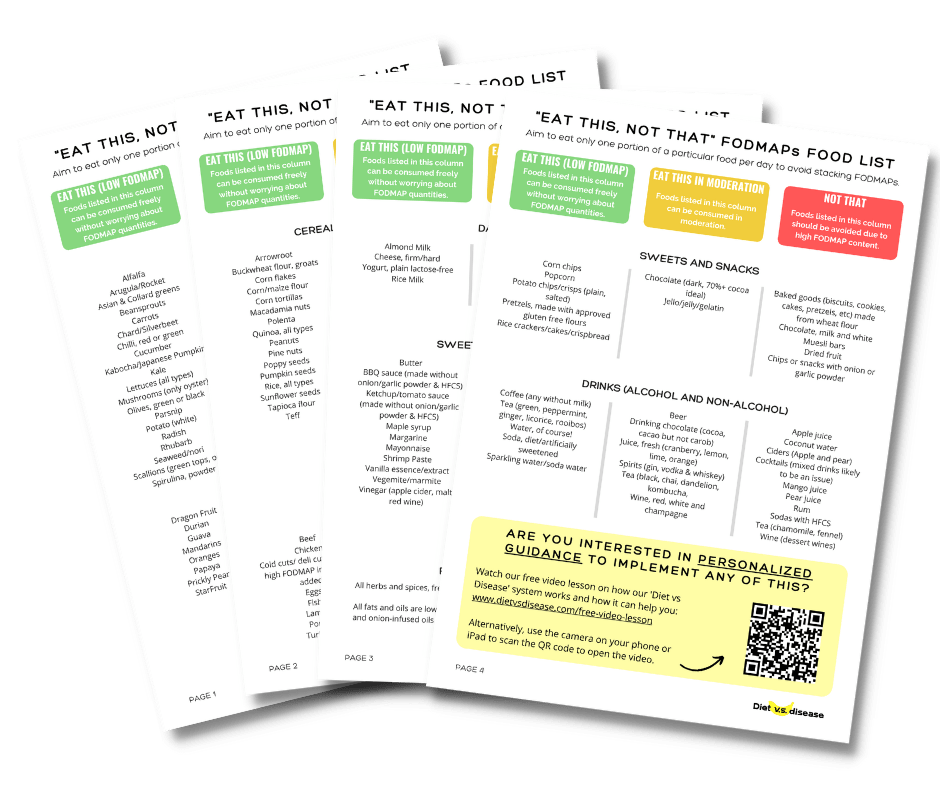 Tap the blue button below to download our "Eat This, Not That" list as well as additional resources for IBS and digestive issues (it's free!)