INSTRUCTIONS

If you have struggled with yo-yo dieting, poor body image or low self-worth over your lifetime, then this module is for you.

Struggles with body and body image are common across the spectrum of society, especially for women and especially for those with digestive issues.

Tap on the "Go To Next Module" link at the bottom of the page to move to the next module.

If you have any questions please ask in the FB group or email hello@dietvsdisease.org.
---
1. Your Body Will Change… And That's OK!
In this video, Erin O'Neill explains the major changes that the female body goes through and why change is both normal, necessary and to be accepted as part of your journey through life.
Downloads
Body Appreciation Scale worksheet PDF
---
2. Work With Your Body, Not Against It
In this video, Erin runs through various tools you can use to help raise your awareness to your barriers to exercise and how to overcome them.
Downloads
Discover Physical Activities You Enjoy
Benefits & Barriers to Physical Activity
---
3. The Importance Of Exercise
In this video, Tim walks you through why exercise is important and how to view exercise for sustainable results
Download
The Importance of Exercise transcript PDF
---
4. Author Your Own Story
Are you the author of your own story? What does your story sound like? How has it been serving you?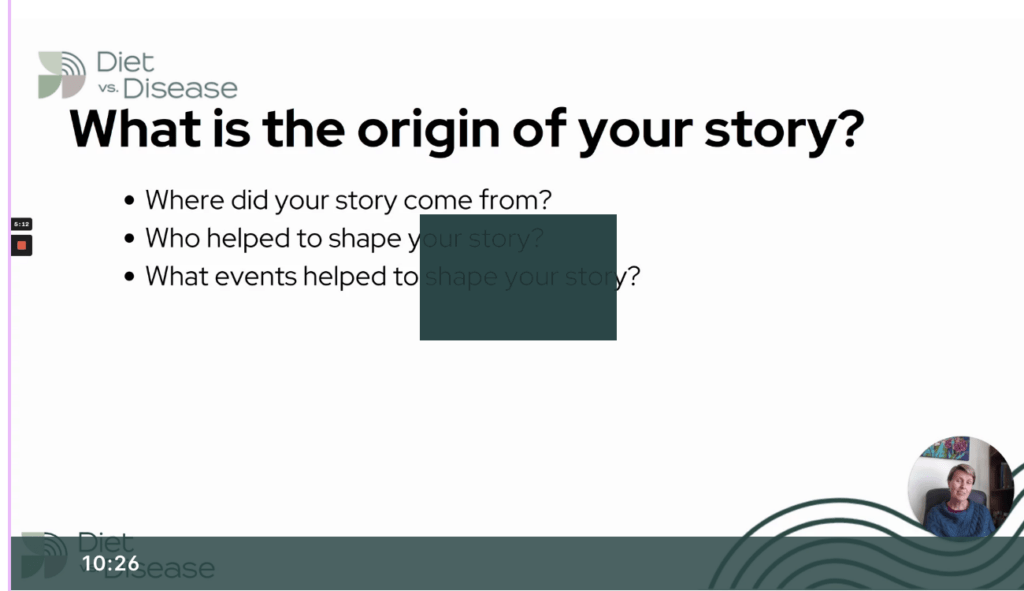 In this lesson we look at:
External vs internal story
How to identify and analyze your own story
Review the connection between your story and weight management
Learn tips to re-writing your story for better outcomes.
There is also a worksheet for you to download in this lesson.
Downloads:
Author Your Own Story worksheet PDF
Additional Resources:
This is a great Character Strengths assessment: https://www.viacharacter.org/
Already Enough by Lisa Olivera: https://a.co/d/bBFIpaV
---
5. The Platinum Rule
Do you talk to yourself differently than you talk to others? Now is the time to change that…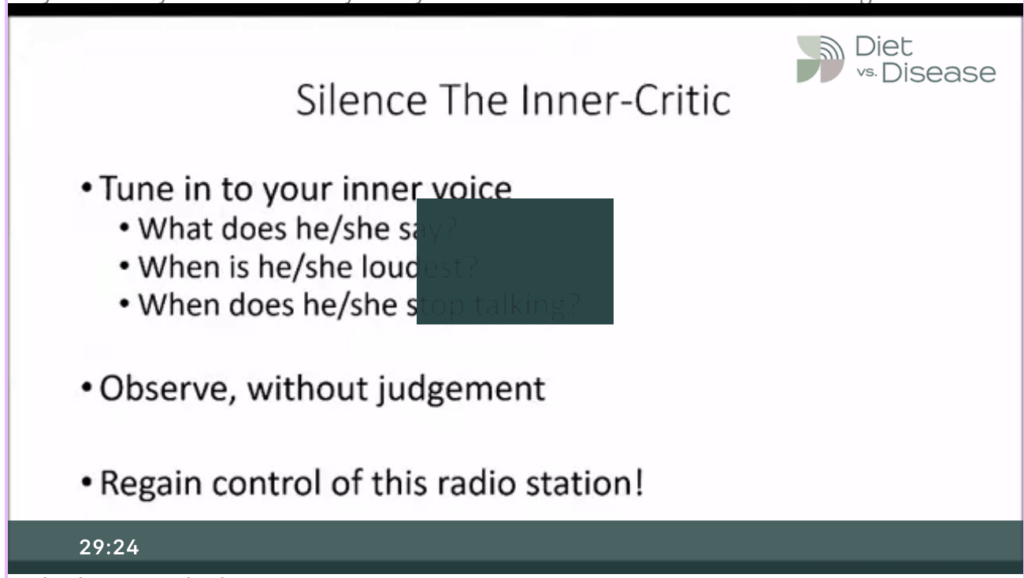 In this lesson we look at:
What is the Platinum Rule?
How this rule supports successful behavior change
Finding your "inner-cheerleader"
How you can take action today
There is also a worksheet for you to download in this lesson.
Downloads:
---
6. Muscle-Building Workout Plans
In this lesson, we look at best training practices for building muscle and shedding fat.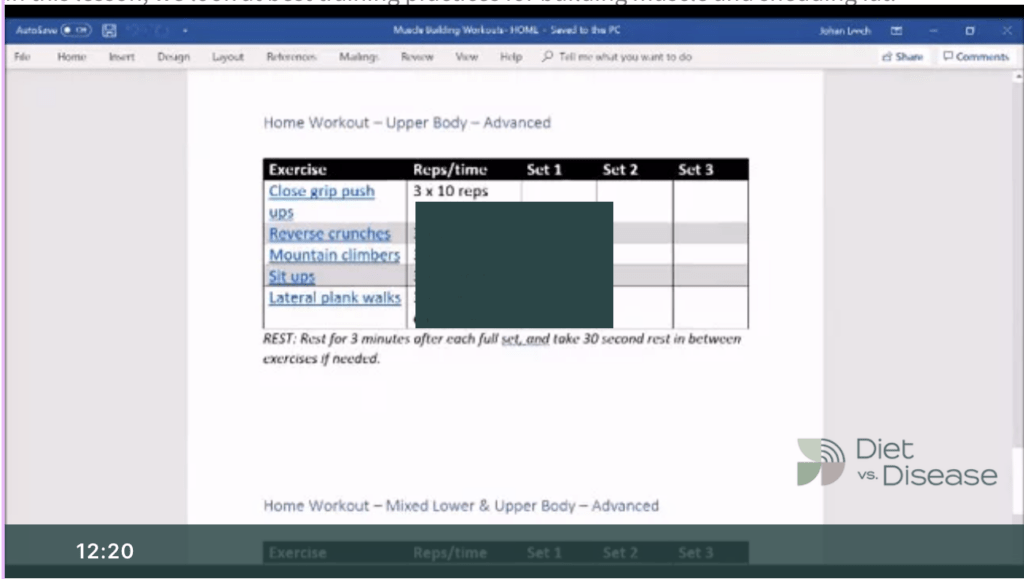 There are two workout plans available for download in this lesson – for home and for the gym. Please see the menu bar to download these.
Explanations for how to follow these plans are in the video in this lesson.
What's covered in this lesson:
Purpose of Training
Progressive Overload
Frequency and Intensity
The Workouts Explained
DOMS and illness
Downloads:

Muscle Building Workouts HOME
---
7. Celebrate Your Progress: How Far Have You Come?
This is an important mindset lesson where we explore how to look back, in order to keep moving forward.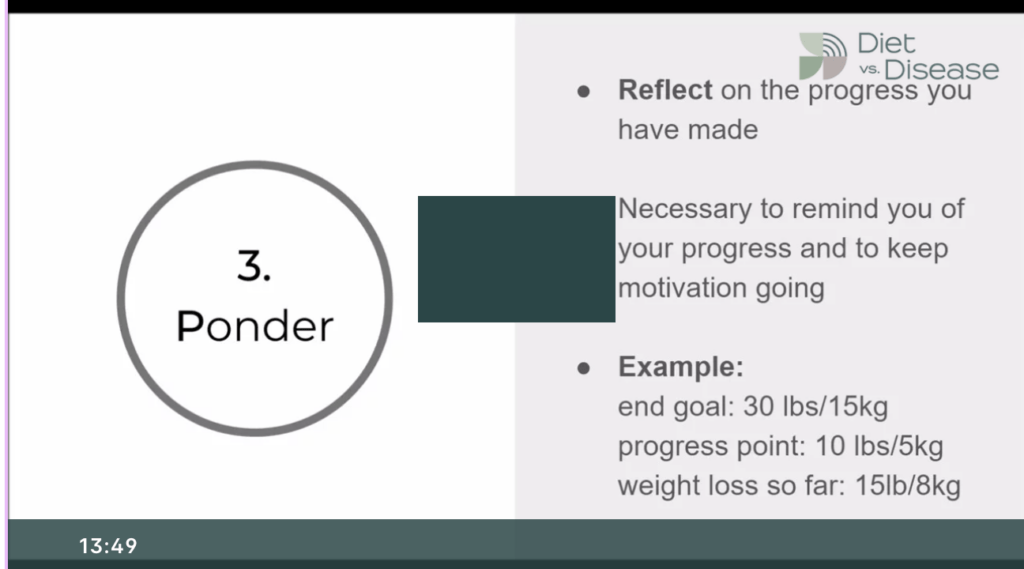 Here's what we cover:
The importance of focusing on your progress in the here and now
How your perspective on progress can make or break you
An introduction to the 3 P's.
Downloads:
Diet vs Disease Goal Progress Journal
---