[Last updated 28th September, 2017]
Time to take back control of your health… starting with the next 21 days
Are you feeling not only physically tired, but mentally and emotionally exhausted too?
If you know or suspect a chronic food intolerance could be causing you to feel this way – and are determined to discover exactly what those problem foods are – this challenge is for you.
**Sorry, the challenge has ended!**
But don't worry if you missed it. I've recently created a sample 7-day low FODMAP diet plan for you here.
How does this challenge work?
A low FODMAP diet is a temporary eating pattern that is split into 2 parts:
the elimination phase (1st)
the reintroduction phase (2nd).
The 21-Day FODMAP Elimination Challenge focuses on the elimination phase, and will virtually hold your hand for 3 weeks. Correctly performing the elimination phase is crucial to discover exactly what foods you tolerate best, and what to avoid.
Taking the stress and guesswork out of your meal-planning
During this challenge I'll send you one email per week that includes:
Dietitian-designed meal plan for the week so you don't have to worry about what to eat
Delicious recipes for the meal plan from the best online FODMAP experts
A shopping list for each week (ahead of time) so you will be fully prepared
Extra resources and FAQs
You will also have direct email access to a Dietitian (that's me!) when unique questions arise, because they undoubtedly always do.
By the end of the 21 days – all things permitting – your gut will be rested and your symptoms will have dramatically improved. At this point we'll shift our attention to the reintroduction phase.
If you are not familiar with the term FODMAPs or a low FODMAP diet, then this guide is a must read before you join the challenge.
IBS, migraines, fibromyalgia, eczema and more…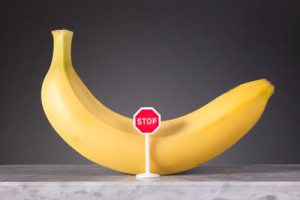 Food intolerances (also known as sensitivities) affect up to 10% of people, yet most don't do anything about it.
The most direct effect of a food intolerance is severe and recurrent digestive stress, known as Irritable Bowel Syndrome (IBS). A low FODMAP diet is the only scientifically proven dietary treatment for those who suffer from IBS or similar gastrointestinal conditions.
However…
Several other health conditions are closely linked with food intolerances as well. These include:
Gluten sensitivity
Gastroesophageal reflux
Chronic migraines
Fibromyalgia or Chronic Fatigue Syndrome
Skin conditions like eczema and acne
Respiratory conditions such as asthma
Rheumatoid Arthritis and other autoimmune conditions.
There is good reason to believe a sensitivity to certain FODMAPs can be a trigger for symptoms. As an elimination diet is the only way to diagnose food intolerance, it may be fundamental to treating these conditions effectively.
**Sorry, the challenge has ended!**
But don't worry if you missed it. I've recently created a sample 7-day low FODMAP diet plan for you here.
Who is this challenge not for?
There is a reason I've called this a Challenge… because it's not easy.
For some an elimination diet may not be the right thing for them at this point in time. That includes people:
with diet-related medical conditions (eg. type 1 or type 2 diabetes using medication)
who are at risk of eating disorders or emotionally fragile
with inflexible eating habits or unwilling to take on a dietary experiment right now
who don't have a suspected food intolerance and a medical reason to try a low FODMAP diet.
Also it goes without saying that this is not for children. Any elimination diet for a child must be under direct supervision of a dietitian.
If you have any questions please ask in the comments below.